Simone is a cheerful, outgoing 93-year-old who likes spending her days hanging out with friends. Everyone describes her as honest and kind.
But one day, there was reason to doubt it all. Because on Simone's 93rd birthday, she was arrested. What could this nice little old lady have done?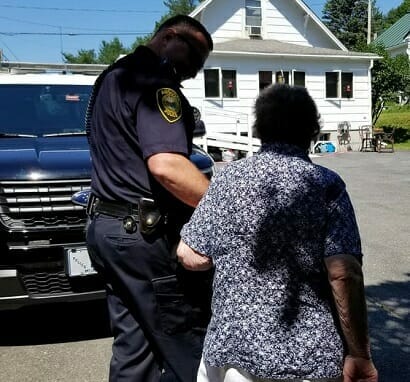 Ninety-three-year-old Simone was arrested out of the blue in her hometown of Augusta, Maine. Her neighbors, friends and community were shocked and couldn't understand what was happening.
Simone dropped her chin when the police knocked on her door. Her daughter Anne M. Dumont witnessed the whole situation.
"It was her own fault," she wrote on Facebook.
It turns out that Simone is a big fan of the TV show "Cops," which depicts American police patrolling the streets for criminals.
Anne, Simone's daughter, had persuaded Augusta Police Department to pretend to arrest her mom as a birthday prank.
Officer Doody had the great pleasure of arresting the 93-year-old and bringing her to his police car. Simone got the chance to experience what it's like to be arrested and put in a police car — just like they do on TV!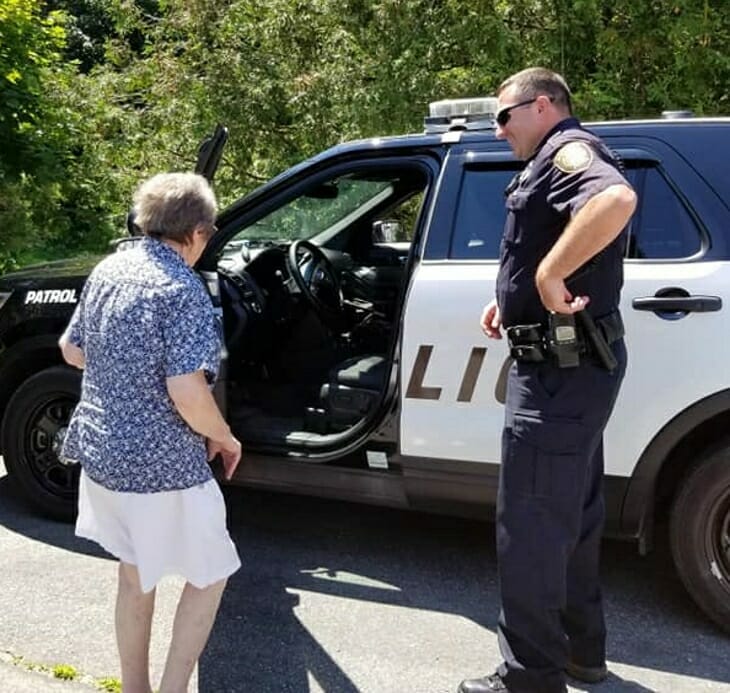 Her dream was complete when the police officer let Simone turn on the siren!
"A big THANK YOU to APD for taking the time out of their already busy schedules for my Mom on July 9th. She is one happy woman and a month and a half later, she still talks about her 'arrest' with pictures to prove it," Simone's daughter Anne wrote on Facebook a month later.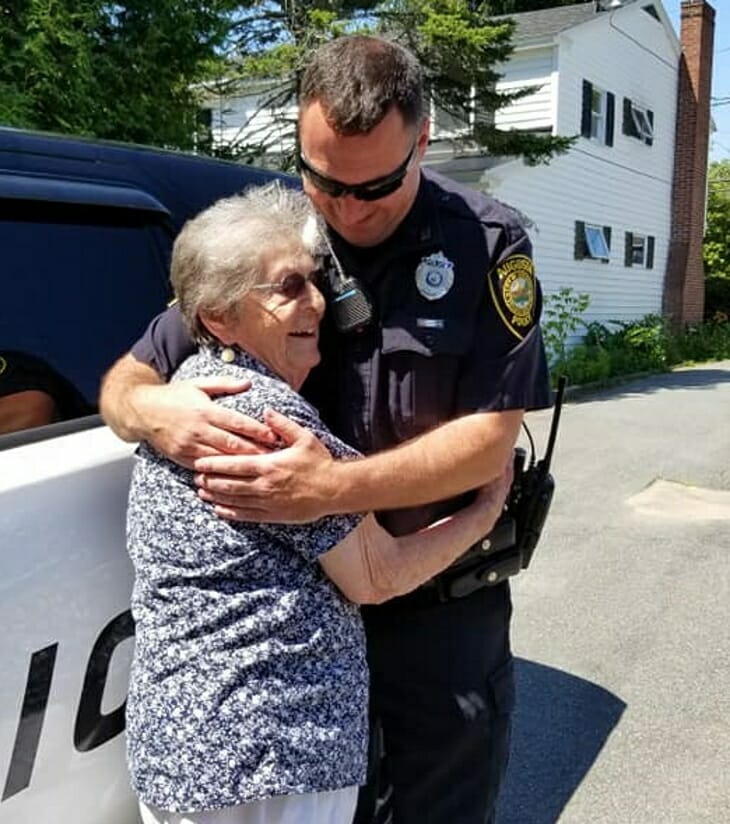 Fortunately, Simone didn't really get arrested. On the other hand, she got the chance to realize her lifelong dream.
I think the Augusta Police Department deserves a round of applause for making Simone's birthday so unforgettable! Share to pay tribute to these wonderful officers!