A brave young boy with spina bifida is raising money for the UK's National Health Service by walking for ten meters a day.
According to reports, Frank Mills, 6, was inspired by Captain Tom Moore, the 99-year-old war hero able to raise millions through doing laps of his backyard.
Now, Frank is walking on the sidewalk outside of his home, aided by a frame that helps him to get around.
The 6-year-old's original plan was to raise £99 ($121) in honor of Captain Tom's age. Since then though, the young boy's own fundraiser has taken off. He's reportedly raised in excess of £80,000 ($98,000) so far, and that number looks set to rise.
Frank only started walking 18 months ago and even short distances place immense strain on his body. That means that ten meters is a trying distance, and takes everything he has.
Mom Janet said Frank, from Bristol, UK, had watched Captain Tom doing his walking and wanted to do the same thing.
She said: "Frank just said: 'I want to do that!'
"So we grabbed hold of that magic moment of motivation and we took his walker outside for him.
"(We) chalked out 10m on the pavement with a start and finish line and two metre 'you can do it!' markers.
"Frank's enthusiasm was not just surprising but invigorating and as he shouted at one of our neighbours to sponsor him, we thought why not?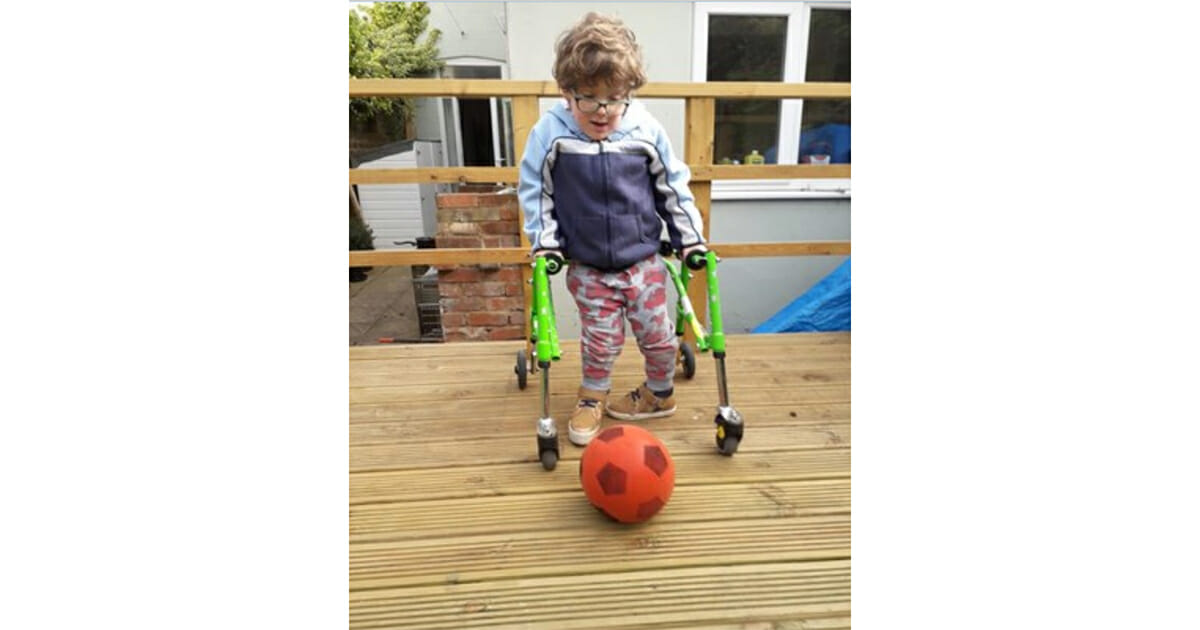 "Maybe we could get some friends and family to support Frank.
"We quickly put something up on JustGiving and shared the link on Facebook, and from that moment it took off."
Frank's cause can be found here. We hope this brave little boy continues to inspire others, and we're sure the money he raises will make a big difference.
Well done, Frank! It's so great to see such an inspiring boy going above and beyond. Your family must be mighty proud of you.
Share this article if you, too, want to pay tribute to Frank and wish him well.
The post Boy, 6, with spina bifida raises nearly $100,000 for coronavirus-hit hospitals by walking 10m a day appeared first on Newsner English.