It's October and Halloween is coming up, which means it's that time of year for some spooky scares. Sure, haunted houses and horror movies are good for a fright, but sometimes the scariest thing is just being a parent.
That's what one mom found out when she checked her baby monitor and nearly had a heart attack over what she saw… but discovered the hilarious truth the next morning.
On the evening of October 17, a mom named Maritza Cibuls put her young son to sleep in his crib. He fell asleep, and all seemed well…
…until she checked the monitor and saw something chilling:
Like of something out of a Paranormal Activity movie, Maritza saw what appeared to be an unknown baby snuggled up with her unsuspecting child.
"I was positive there was a ghost baby in the bed with my son," the mom wrote on Facebook. "I was so freaked out, I barely slept."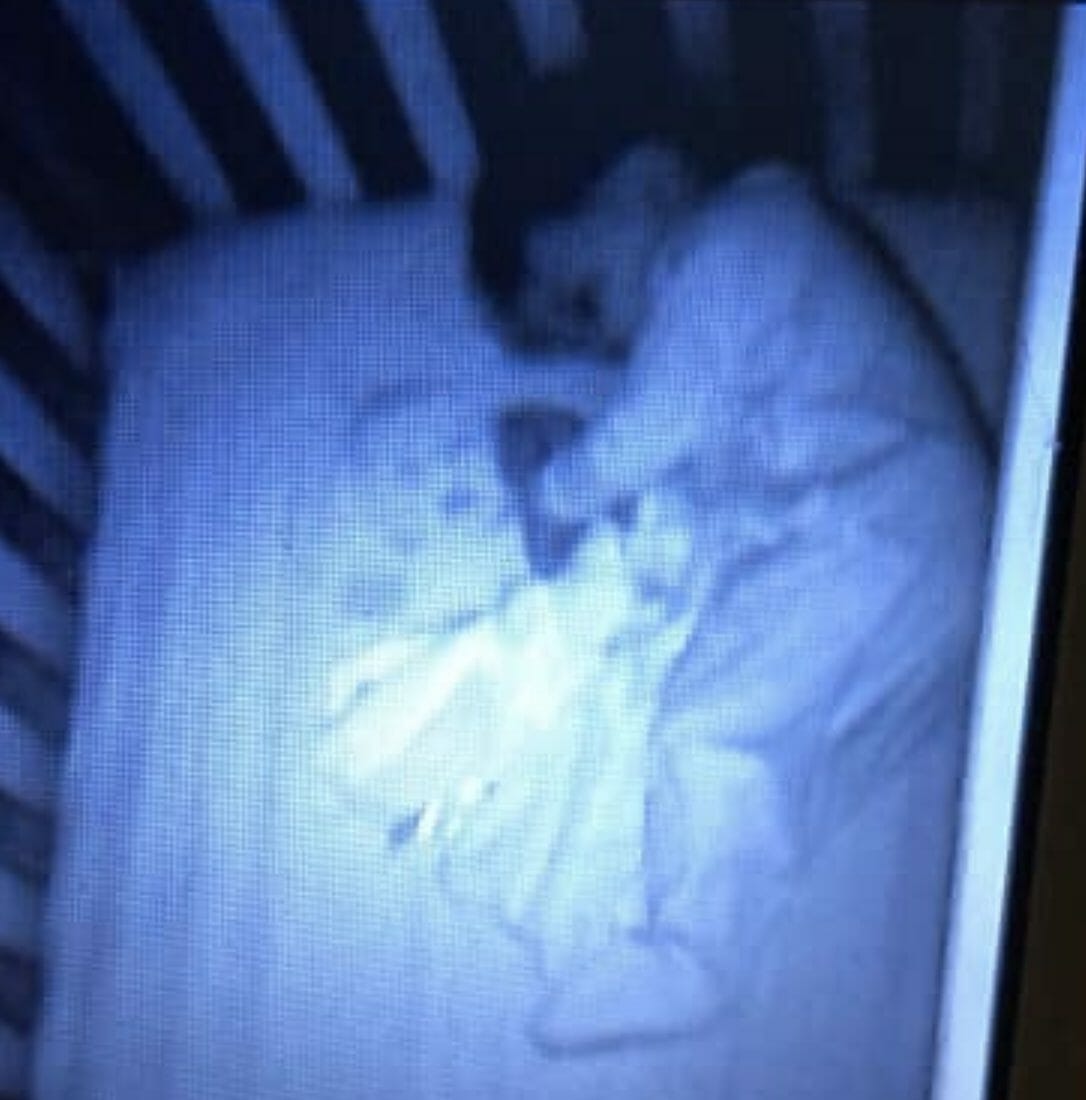 It was a creepy sight, something that would rattle anyone's nerves. Maritza says that she considered going in with a flashlight to investigate, but didn't (as any parent can attest, sometimes the thought of having to put your child back to sleep is much scarier than any ghost baby.)
So instead she waited until morning. After no doubt sighing in relief that her son was still there and not possessed, she discovered the truth.
The "ghost baby" was just an image on the mattress!
 "Turns out my husband just forgot to put the mattress protector on when he changed the sheets," Maritza wrote. "I could kill him."
Maritza and her husband had a good laugh about the situation, and shared the funny story on Facebook. Their ghost encounter has been a hit, with over 288,000 shares.
"The whole thing has been pretty crazy," she told LADbible. "Neither my husband nor I thought it would spread so far!"
It's a hilarious "ghost story" that any parent can relate to. Share this funny story with your friends for Halloween!

The post Mom freaks out when she sees a 'ghost baby' sleeping in her son's crib appeared first on Newsner English.